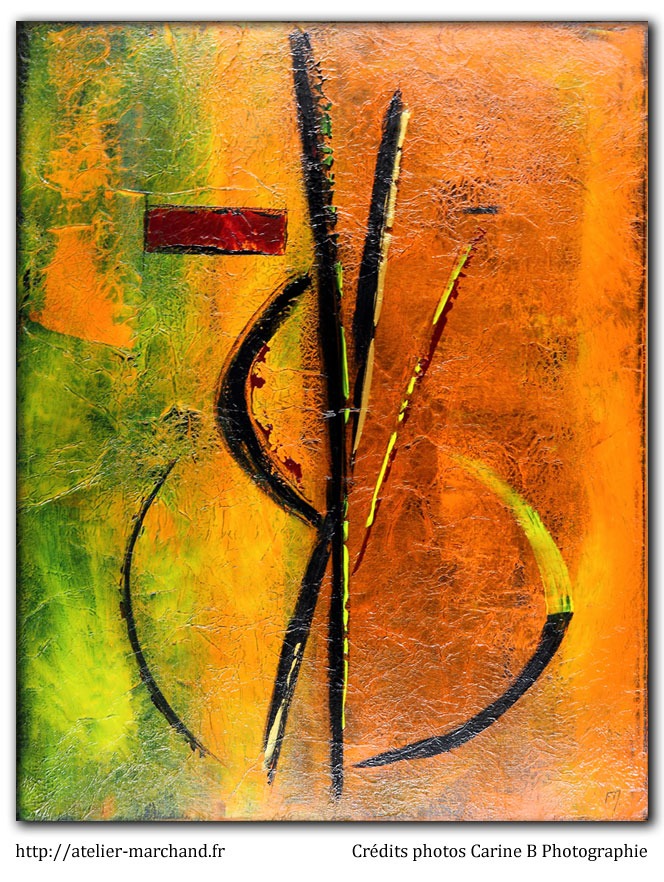 Mélanie M. a franchi le cap de l'appréhension et nous livre ici son commentaire très personnel d'une toile. Ses voyages et ses découvertes l'ont sans doute inspirés et donnent à ses mots la chaleur de l'Orient et la senteur des épices.
Mille Mercis.
Titre : Dans le désert de Méroé
Méharée dans le désert de Méroé
Chaleur d'un soir d'été
Mélange d'odeurs épicées
Et de couleurs sucrées
Le souffle des Alysées
Révèlent les secrets des écritures oubliées
Entre dunes de sables orangés
Et oasis tapissées de palmiers.
Title: In desert of Méroé
A safari in the desert of Méroé
The heat of a summer's night
A mix of spiced odors
and sweet colors
The breeze of the Alysés reveal the secrets of forgotten scripts
Between the orange colored dunes
And the oasis of palm trees.
Titulo : En el disierto de Meroe
Meharee en el desierto de Meroe
Calor de una tarde de verano
Mezcla de olores con especias
Y de colores azucarados
El soplo de los alyzés
Desvelan los secretos de escrituras olvidadas
Entre dunas de arena anaranjada
Y oasis tapizados de palmeras